With all the mutterings on how Liberty Media want to change the direction of the sport in 2021 I am interested with what everyone thinks. I do agree on some of the proposals like the turbo engine with a MGU-K, but also feel it should be opened up to normally aspirated engines as well, to encourage smaller builders to be included. The pay structure is a no brainer in my opinion. I also think they should watch Indycar closely and find out after a season or 2 on how simplifying the top side aero and having more under car aero works out. I know i am probably going to get shot down on my other points but i do think refueling has to come back the cars are waaay to heavy in my opinion and this contributes alot to having cars trying to save tyres, save fuel and sometimes attributes to boring races. Another alarming point in f1 i find now is the lack of sponsors. Maybe f1 should become more relaxed on two cars having to look identical. I know its history but the sport has a massive lack of sponsorship. Im sure for some GPs a big Chinese, Belgian or British company would like to sponsor a team for maybe just their gp or a couple of races in the companies target market country. It would bring more people and more money and more eyes from that country watching. Im not saying that it a team could have 20 different changes as a cap should be introduced to maybe like 2 or 3 changes each year. Thoughts.
I am also a bit funny with this whole road relevancy thing as well. I don't believe now F1 is the place for it. We have had a Kers type system now for nearly 10 years and other than super/hyper cars i cant think of any car on the top of my head that has got a system like this. Also road cars cant run on slicks, don't rely on exhaust blowing, or have massive aero kits. I also believe that in another 5 years we will not have any mass produced cars with a MGU-H system either. Its very clever tech but its completely non road relevant in my eyes.

__________________________________________________________________________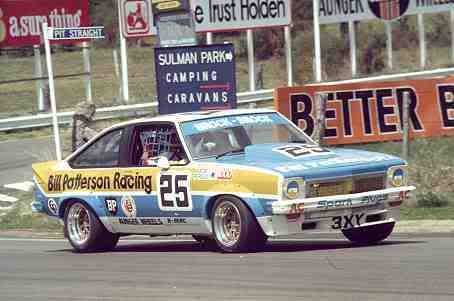 Edited 1 time(s). Last edit at 04/26/2018 10:34PM by torana_05.