Hi Degas
Another case discovered by Sherlock Holmes
Very important tip !!
!
I was only successful in editing GP3INFO information through GP3TrackEditor using the
Windows XP operating system
.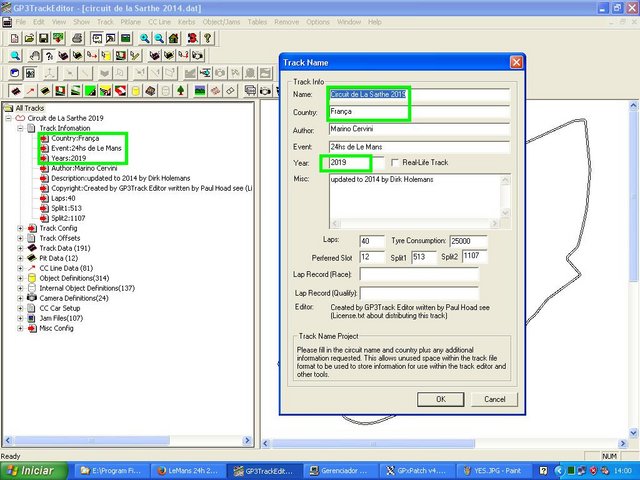 This test was done in GP3 1.13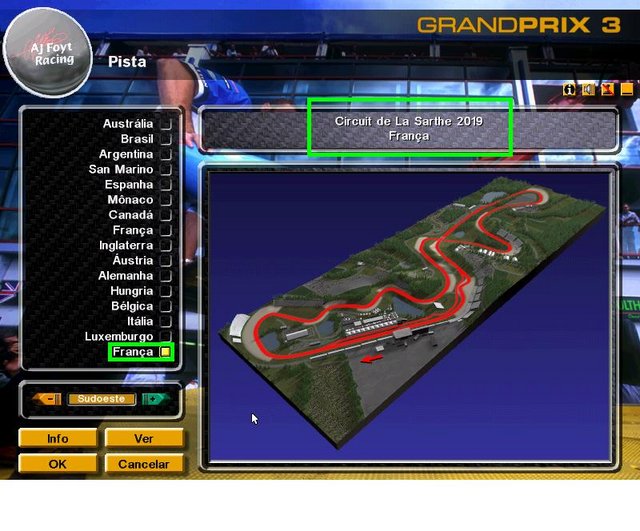 When using Win7 64 bits I was even able to change and save the information in the DAT file but for some reason it was not shown in the game.
It is important to remember that after this procedure the DAT file will be without Magic Data.
Then you must include Magic Data (GP3 1.13 or GP32K) in the DAT file using the appropriate tool.
Any questions I am at your disposal.

Evandro ( Brazil )
Edited 2 time(s). Last edit at 09/29/2020 10:01PM by evroic.